Royal Flying Doctor Service Testimonial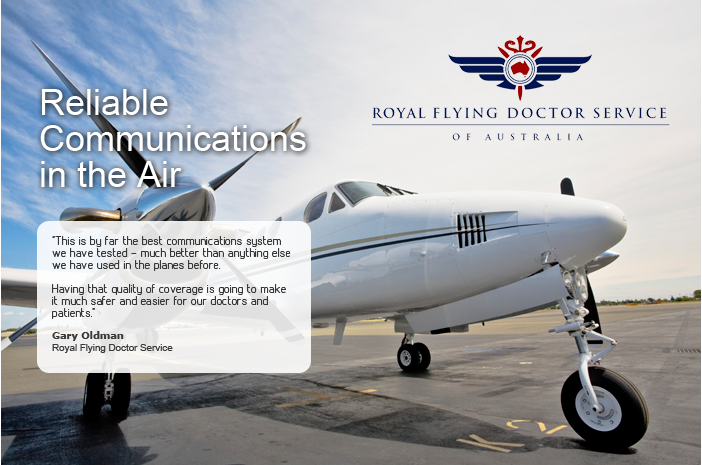 It's not often that NSW Royal Flying Doctors Service, IT Manager, Gary Oldman (lying down) gets this kind of attention from his medical colleagues - Helen Fleming (front), and Dr Pim de Lister (rear). However, feeling poorly due to a severe cold, he was the perfect patient in this exercise to demonstrate the new Telstra Mobile Satellite, Beam RST100 unit. The satellite unit is fixed into the plane's cabin, with a normal phone handset attached, to provide reliable communications, on the ground or in the air, to help doctors maintain vital contact when transferring a patient from a remote location to a surgery or hospital for urgent medical attention.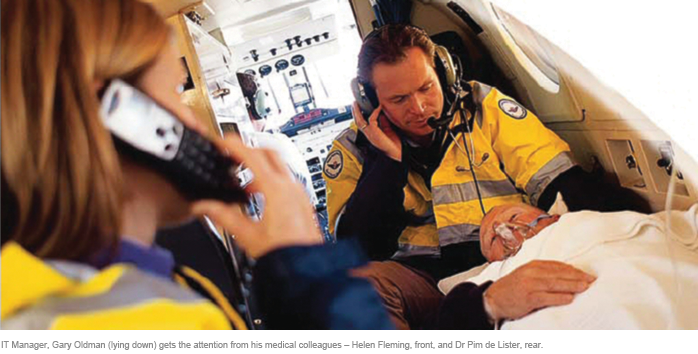 Gary Oldman: "This is by far the best communications system we have tested - much better than anything else we have used in the planes before. Having that quality of coverage is going to make it much safer and easier for our doctors and patients."