Polar Station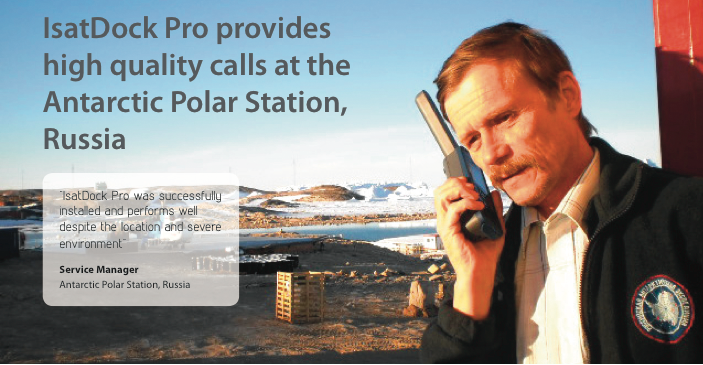 Russian Federation have 5 polar stations with operating personal over 150-200 during research seasons. The Russian Antarctic Expedition's main mission is executing the scientific research of Antarctic on the whole. They have many different satellite communication systems in use, such as IsatPhone, Iridium handheld, Iridium Pilot, B-GAN EXPLORER etc. The unique Antarctic landscapes allows using Inmarsat satellite equipment even on 78-79 latitudes.

High Quality Calls

Beam's IsatDock Pro equipment was installed and launched successfully on Russian Polar Station. The equipment locates in the cabinet of the polar station chief. The high-quality of the calling was performed despite the location of the station and severe environment. Different kind of antennas was tested during the installation process. Voice quality was high in both cases using ISD710 Maritime Active Antenna or ISD700 Fixed Passive Antenna.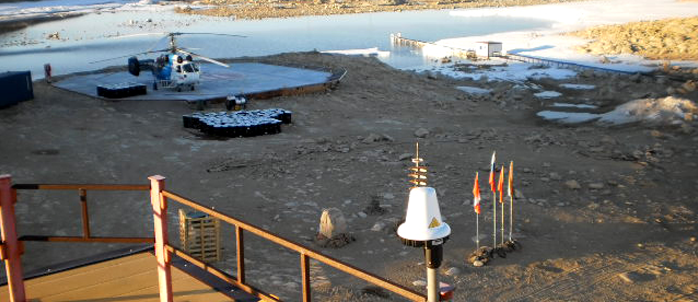 The new communications solution is mainly used for service communication, for example providing communication between several Polar stations. They also need to communicate with heads and chiefs at the mainland head office as well as in families.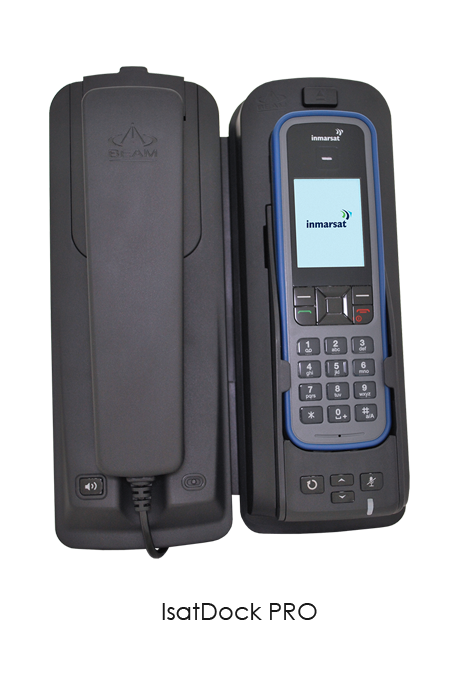 IsatDock Pro Solution
The IsatDock Pro is an intelligent docking station for the IsatPhone Pro designed to support accessing voice services via Bluetooth, RJ11/POTS, handsfree speakerphone or the active privacy handset.
The IsatPhone Pro handset fits securely in the dock which is also key lockable. other features include phone charging, USB data port, inbuilt ringer antenna and power permanently connected to the dock ready for use.