Ghan Train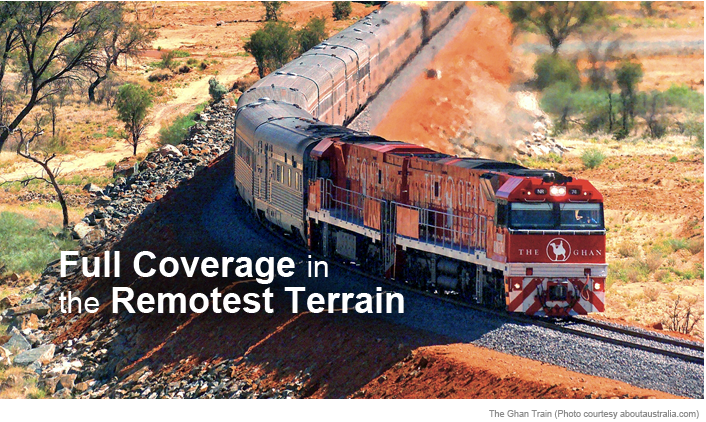 When the first Adelaide to Darwin train swept north it not only made Australian rail History, it also carried across the Outback another 'first' to benefit Australia's business and remote communities. On board, the new Telstra Mobile Beam Satellite Terminal RST100 enabled the nation to closely follow the fulfilment of a 125 year dream by providing continuous voice and basic data communications across some of Australia's remotest terrain.

Journalists were able to file national stories via email and, later, check the web pages to see the published copy, while still in transit. Also on board, former Deputy Prime Minister, train enthusiast, and South Australia's envoy for the new railways, Mr Tim Fischer, made live crosses from the satellite phones to news and radio services across Australia.
The Beam Satellite Terminal RST100 is designed for fixed installation and enables a normal phone handset to be used via the satellite network, as well as providing a port for access to the Internet and private data networks. This compact unit is an ideal transportable or fixed communications options for mining, construction, marine and transport companies operating in remote Australia, wherever connectivity rather than handheld portability is required.