Using a Satellite Phone when Fishing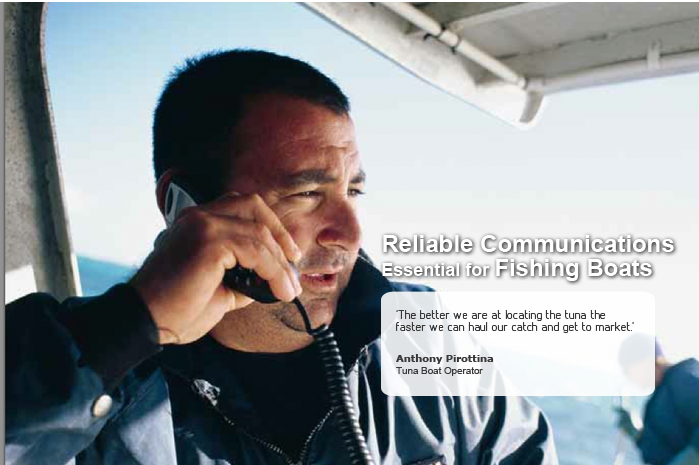 When your job takes you 600 nautical miles off the coast of WA for up to two weeks at a time, you need a phone that provides reliable coverage and also gives you an edge. Tuna boat operator Anthony Pirottina found the answer with a Telstra Mobile Satellite phone that provides global coverage, internet access and reliable communication with home base and emergency services. Anthony believes the key benefit of Telstra Mobile Satellite is the ability to download vital weather and water temperature information from the internet to help track tuna.

"The better we are at locating the tuna the faster we can haul our catch and get to the market,"Anthony said. "Most operators have a satellite phone but it's the other wireless features and download speeds that can provide an edge over your competitors and make a big difference to your bottom line."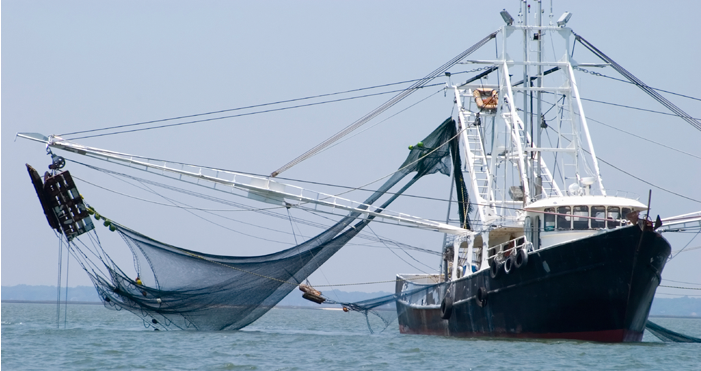 Where connectivity rather than handheld portability is required, the Beam Satellite Terminal RST100 and its cousin, the Beam Satellite Modem, provide ideal transportable or fixed options for marine customers. Anthony uses the Beam Satellite Terminal RST100, which has a socket to connect multiple conventional handsets, including cordless, and answering machines, and another to connect the Motorola Intelligent corded handset.

It also has a serial port to connect a laptop or PC for basic access to the internet and private data networks. A selection of external antennas and cable kits, suited to different installation environments, are available and the units come with both AC and DC power connectors.