Antartic Logistics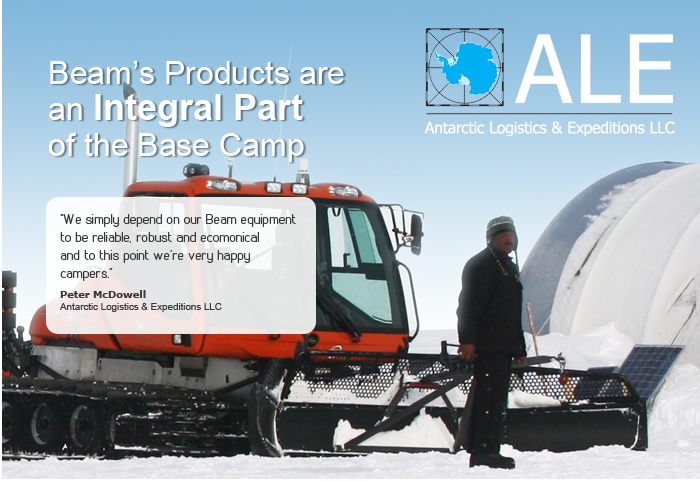 Antarctic Logistics & Expeditions (ALE) operates the largest seasonal field camp in Antarctica. Situated at Patriot Hills, Antarctica (80 Deg 81 S 081 W), ALE provides support for intercontinental flights for tourists visiting the South Geographic Pole such as:
- travels from Chile to the Patriot Hills Blue Ice Runway;
- private expeditions to climb Antarctica's highest Mountain, Mt Vinson;
- adventurers making the long journey man-hauling to the South Pole from various points on the coast;
- short journeys using essentially man power to haul a sledge under the tough conditions on the Polar Plateau.
In addition ALE also provides logistics support for organizations such as British Antarctic Survey, National Science Foundation and KOPRI (Korean Polar Research Institute) as required for research and development within the vicinity of Patriot Hills. Unlike many organizations, ALE do not have the resources to solve issues arising from poor equipment selection, rather it must rely on the first time selection of reliable and durable equipment that are cost effective.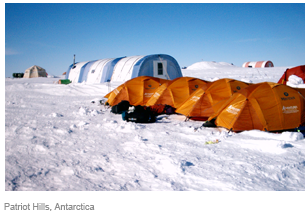 Reliable communications is not an option rather it is an imperative component in the base camp. Beam's products are an integral part to their services, the RST100 base station units, RST600 data units and RST620 units have all proven to be robust and functional under the tough conditions. In particular, the RST620 unit installed in one of the Prinoth BR-350 SnoCat hauled traverse trains travelled a remarkable 3200 kms over 40 days starting in late December 2007. Throughout its journey, the RST620 never missed a beat in the important role of providing daily situation reports back to base as the traverse train made the long haul from Patriot Hills up the South Pole, then onward toward the South Pole of Relative Inaccessibility and return.
Peter McDowell, one of the partners who formed Antarctic Logistics and Expeditions said, "We simply depend on our Beam equipment to be reliable, robust and economical and to this point we're very happy (snow) campers."